Commercial & industrial excavation services in Portland, Oregon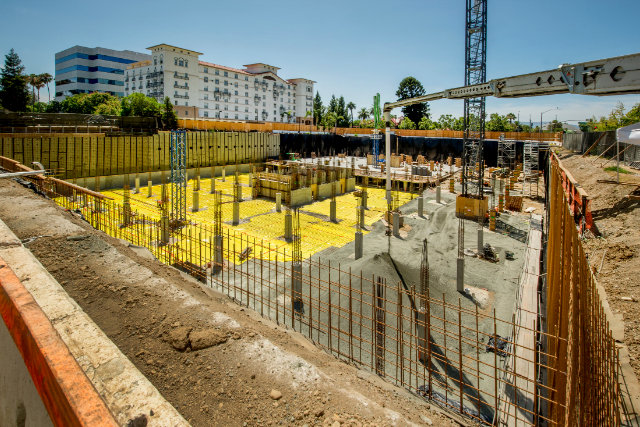 Believe it or not, excavation contractors do much more than move dirt around and haul it away. As top excavators in Portland, Oregon our typical duties consist of site preparation, trenching grading, and many more soil-related projects. Our professionals often operate heavy equipment and handle explosives to execute our work  – particularly when it comes to commercial and industrial jobs.
Our local company owns and has access to a wide range of modern equipment that allows us to ably perform projects both big and small. We operate bulldozers, backhoes, front-end loaders, trenchers, compactors, skid guides, hydro excavators and more.
We also own giant dump trucks that we use to transport excess dirt away from the job site. Our technicians are fully licensed, insured and trained to operate all heavy machinery and equipment.
We use the equipment noted above and industry expertise to move rocks, soil, landscaping, and other materials for land clearing projects.
For more information about our locally operated company to schedule a free consultation and estimate, contact us today.
Our commercial digging and land clearing services
In a usual commercial property construction project, our excavation specialists arrive on site when the survey crew is finished identifying lot and property borders. Our contractors efficiently move out soil and dirt according to the depth needed for the new foundation. We also ensure that the soil is firm via a series of compaction tests. Following the placement of footers and stem wall, our crew backfills around the structure.
Our commercial excavating services include:
Earth moving: This involves moving the soil below the topsoil to add a foundation, dig a drainage ditch, and more.
Drainage: Both rural and city areas require water to be delivered to and from areas. Means of doing so includes ditches, trenches, storm drains and more. We also provide agricultural and residential excavation to funnel water away from house and other structures.
Bridge construction: When bridges are built, material and other obstructions may have to be moved to place foundations and other structures to support the bridge.
Footings: These are structures that support buildings, bridges and other infrastructure. They provide stability and prevent sinkage and collapse.
Stripping: Instead of digging a trench, a large area is cleared before construction begins. This typically includes removing topsoil, grading, rocks, dirt, clay, sand, and other material.
Other types of excavation for commercial and industrial properties include: channel, dredge, borrow, muck, roadway, rock, topsoil, and more.
Quality and affordable Portland excavating contractors
If you're looking for a dependable excavation contractor that serves the entire greater Portland, OR region, consider our company for your every need. We work with our clients on a deeply personal level to guarantee satisfaction.
You can be confident in our industry knowledge and workmanship. Get started on your commercial or industrial project today by calling us to schedule a no-cost consultation.