Hydro excavation services in Portland, Oregon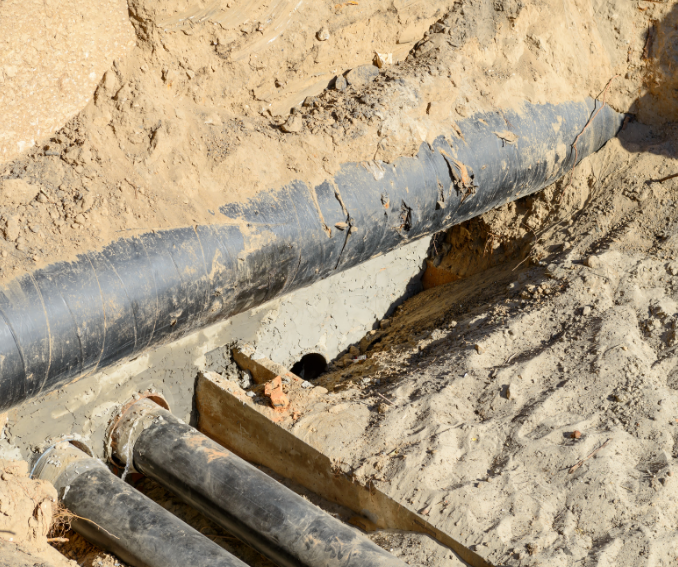 In hydro excavation pressurized water is used to remove or move soil. After that, a vacuum is used to transfer debris and soil to a tank. This process makes for an accurate and non-destructive means to excavate dirt and find the location of underground utilities.
Water excavation is popular these days thanks to Canadian contractors who began working with the method in the oil and gas industries. Canada's frigid conditions often caused soil to freeze, making traditional excavation methods challenging. These contractors found that using heated water was an efficient way to do the work.
Our Portland, Oregon excavating company makes use of hydro excavation in special circumstances. Our team is fully licensed and insured to use this process. Our contractors are also professional trained, experienced and skilled.
Contact us today for a free excavating consultation and estimate for your needs in the Portland region. We also cover Beaverton, Hillsboro, Gresham, Lake Oswego, Milwaukie, Tigard, Oregon City, Happy Valley, and surrounding areas in Oregon.
How it works: the undeground hydro excavation process
Hydro excavation is executed using a combination of high-pressure water and an air vacuum. The water blasts through the soil, breaking it up. The vacuum then removes the leftover debris from the area and deposits it into a tank.
With hydro excavation, a vacuum source is required. Either a fan system or positive displacement blower can be used. A fan system moves air in large amounts, making for quicker excavations. This system is also easier to operate and control while also being less costly than positive displacement blowers.
A bonus of the displacement blower is that it can move air longer distances than the fan system. With this blower, excavation is slower but can be completed at greater depths.
Most excavation jobs can be executed more efficiently using the fan system.
Advantages of hydro excavation
Hydro excavating provides a wealth of  benefits to commercial and industrial excavation work. In many cases it is a preferred method of digging thanks to efficiency and accuracy.
The chief advantage of hydro excavation is that it offers enhanced safety and damage control when compared with mechanical options. Its accuracy reduces injuries and accidents for workers and other people on the job site. 
Hydro excavation generally prevents damage to underground pipes, cables and lines. Subsequently, this reduces costly expenses required for repairs and restoration. Having to do less repair work usually means less time to complete the job. Compromised utilities lead to inconveniences and high expenses. 
Hydro excavation delivers long ranging benefits, tool. With the safety risks and repairs mostly eliminated, hydro excavation minimizes insurance and liability costs. Because this method offers better results, a company's profitability and reputation tends to be boosted.
Typically speaking, hydro excavation makes life easier all around for customers, contractors and laborers.
To learn more about our service options in Portland, please call us at your convenience to speak with a member of our friendly team.