Excavation for Foundations in Portland, Oregon
Quality Digging For Residential and Commercial Construction
If you are thinking about constructing a new house or commercial building, our certified professionals can deliver your land clearing and foundation excavation needs. A few advantages of hiring our crew are that we provide efficient project development, lower costs, and a guarantee of 100 percent waterproofing.
As an excavation contractor in Portland, Oregon, we have assisted in many residential and commercial projects over the years. We have an outstanding working knowledge of installation details, code requirements, as well as solid working relationship regional product engineers and foundation building contractors.
We offer top-rated excavation for traditionally poured footings, such as basements, crawl spaces, and slabs, as well as drainage projects, grading, seeding, and land reclamation work.
With more than 20 years of experience in Oregon, our company is fully licensed, insured and dedicated to meeting your needs. Our service area includes Hillsboro, Beaverton, Gresham, Aloha, Tigard, Milwaukie, Happy Valley, Damascus, Troutdale, Boring, Clackamas, Oregon City, Sherwood, and all points directly east, west, south and north of Portland.
Contact us today to schedule a free on-site estimate and to learn more about our digging, demolition, and land clearing services near you.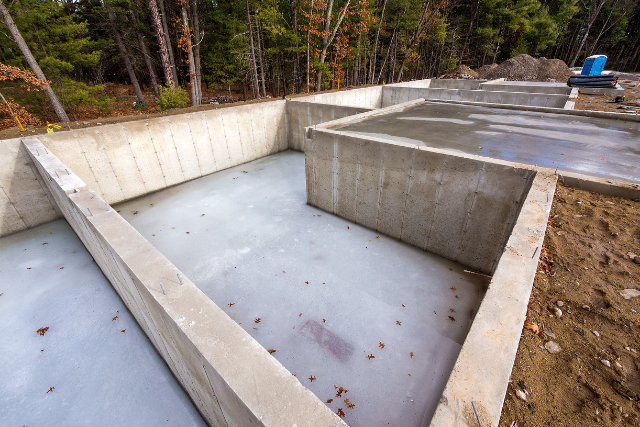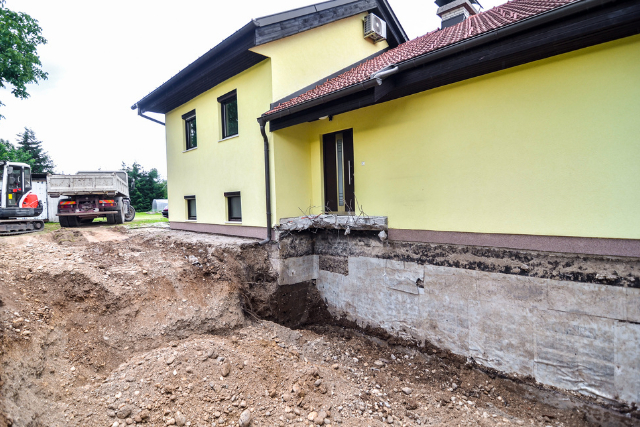 Our excavation process for basements, crawl spaces, and slabs
Before building any type of structure or addition, the first step is digging for basement, crawl space, or concrete slab construction.
To be sure, creating a solid base and footing is arguably the most important part of a construction project. After all, without a stable foundation, your new home, addition, or commercial building will show cracks, leaks, and other damage in time.
Unfortunately, excavating for a foundation is not as easy as digging and pouring concrete. Different types of basements, crawl spaces and buildings require different kinds of foundations.
Therefore, excavation work for any project must be precise. It can also be dangerous for those who aren't experienced. Before thinking you can manage foundation excavation and trenching on your own, consider hiring a certified professional instead.
Land is cleared
Prior to the excavation process, the site will have to be cleared of trees, stumps, limbs, underbrush, shrubs, large rocks, and the remains of any previous structure. On top of that, tree roots must be removed a foot lower than the foundation will be dug. When large objects are removed, soil must be filled and compacted appropriately.
Area is marked
Once the land is cleared, the area to be excavated is marked with string and pegs. The depth level is determined by the contractor in charging of pouring the concrete and building the foundation.
Time to excavate
Excavation begins. Heavy machinery is needed to remove earth to make room for the structure's basement. Depending on hardness of the soil and depth of digging, the area may need to be reinforced as earth is removed. If soils and clays are extremely loose, planking will be used to support the sides until the foundation can be poured.
What to look for when hiring professional excavation contractors
Construction excavation requires experience, skill, and attention to detail when dealing with large structures because it creates the foundation for the entire project. Contractors like Portland Excavating use modern techniques, tools, and heavy machinery to ensure that the job is done correctly.
When you hire professionals to oversee large excavation projects, you are setting up your residential or commercial project to produce high-level results.
If you are at the point where you are ready to start your project, being researching excavating contractors in Portland. Pay close attention to online reviews on Google, HomeAdvisor, Facebook, etc. Make sure they value safety and have high standards. Narrow down the list to your top two or three options.
Most information can be found through an online search, reviewing company websites and asking friends, family, neighbors, or co-workers.
We hope that you consider our services and contact us for a no-cost consultation and quote for your construction project. Call us today to get started.